TobinLeff is pleased to announce that our client, leading public affairs and creative communications firm, Glen Echo Group, has secured a majority investment from BerlinRosen, one of the nation's leading strategic communications firms. BerlinRosen is a portfolio company of the private equity group O2 Investment Partners.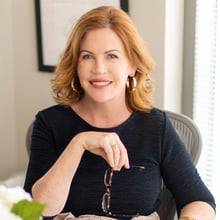 Glen Echo Group's founder and CEO, Maura Corbett, said this about TobinLeff and the M&A process: "As I've said to many people from the beginning, I would not have successfully transitioned my business to this next stage of growth without TobinLeff, period. They made it about us, not them, and took the time to understand our business, our values and our people. We retained them as a full-on partner, not a consultant, and their expertise enabled me to continue to run Glen Echo Group, knowing I was in the best hands in the business."
From TobinLeff's team of ten M&A advisors and exit planning consultants, Holt Vaughn, Chuck Gottschalk, and David Tobin worked on the Glen Echo Group engagement. Holt had this to say about the challenge, opportunity, and process. "From the beginning, Maura was very clear that she would only proceed with a transaction if the buyer's values, culture, and vision aligned with hers. She was seeking 'a bigger runway for her business' and would evaluate the career opportunities for her employees and resources for clients – not just the economics of the deal. Through our process and relationships, we were able to bring her multiple offers from qualified and well-funded prospects that met her criteria. In addition, we helped design a phantom stock plan so many Glen Echo Group employees celebrated the transaction and partnership with BerlinRosen."

About TobinLeff
TobinLeff is one of the leading M&A advisory firms for founders, owners, and entrepreneurs in the digital, marketing, and communications industries, providing a suite of services for exit planning and Mergers & Acquisitions. With deep industry expertise, a wide network of trusted buyers and investment partners, and over 150 successful engagements in our portfolio, we are the go-to resource for agency owners who are looking for true partners in their exit planning journey. We are dedicated to the mission of helping owners maximize and monetize their life's work.
Interested in selling your firm? Contact us today.